TYPE: Commission

CLIENT: Private

SIZE: 114 sqm

LOCATION: Herene Bay, Kent

COLLABORATORS: —

PROJECT LEADER: Basant Chopra

STATUS: Planning Permission Granted

PROGRAMME: Residential, Interior, Refurbishment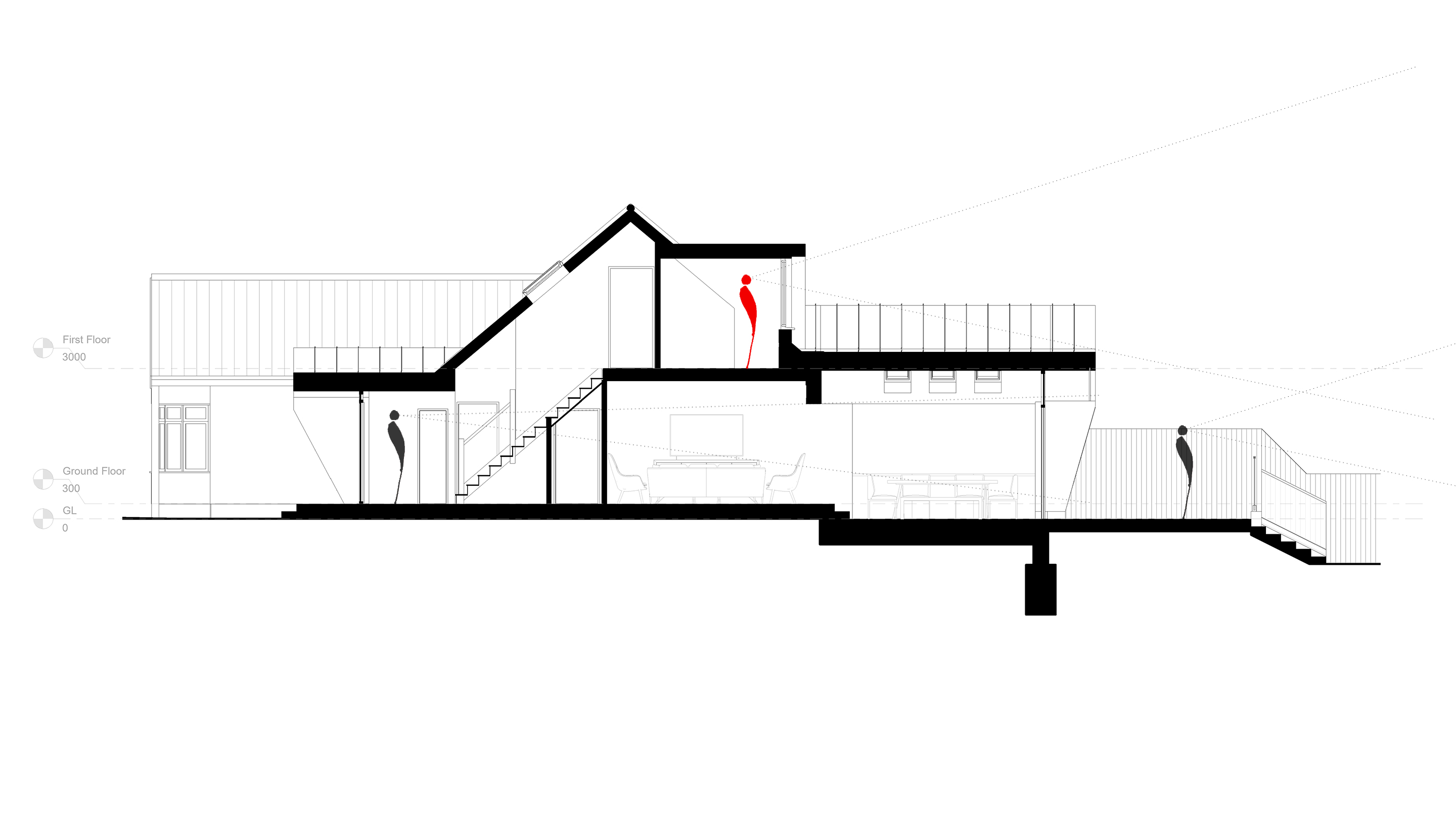 The project involves an extension to a semi-detached bungalow, including the reconfiguration of the internal layout to convert it from a 2-bedroom to a 3-bedroom space, along with a full refurbishment. The existing internal layout is inefficient, with wasted space and a lack of coherence among different functions. The current main entrance is located on the side, accessed through an alley leading to the rear garden. To address these issues, we have relocated the main entrance to the front by creating a new porch and lobby, replacing the existing front extension. Additionally, we have repositioned the access to the first floor from the lounge to the new entrance lobby, which leads to a bedroom with an ensuite.

The new lobby enhances the connectivity between different areas of the house, improving flow. The ground floor now consists of two bedrooms, one with an ensuite, and a family bathroom. The living room has an open-plan layout, seamlessly connecting to the dining room and kitchen. The proposed extension accommodates the dining room and kitchen on a lower level compared to the main bungalow. By incorporating the natural contours of the site and adjusting the finish floor level within the extension, the rear garden becomes visible from the lobby, providing views through the living room over the dining room.