TYPE: Commission

CLIENT: Private

SIZE: 114 sqm

LOCATION: Herene Bay, Kent

COLLABORATORS: —

PROJECT LEADER: Basant Chopra

STATUS: Planning Permission Granted

PROGRAMME: Residential, Interior, Refurbishment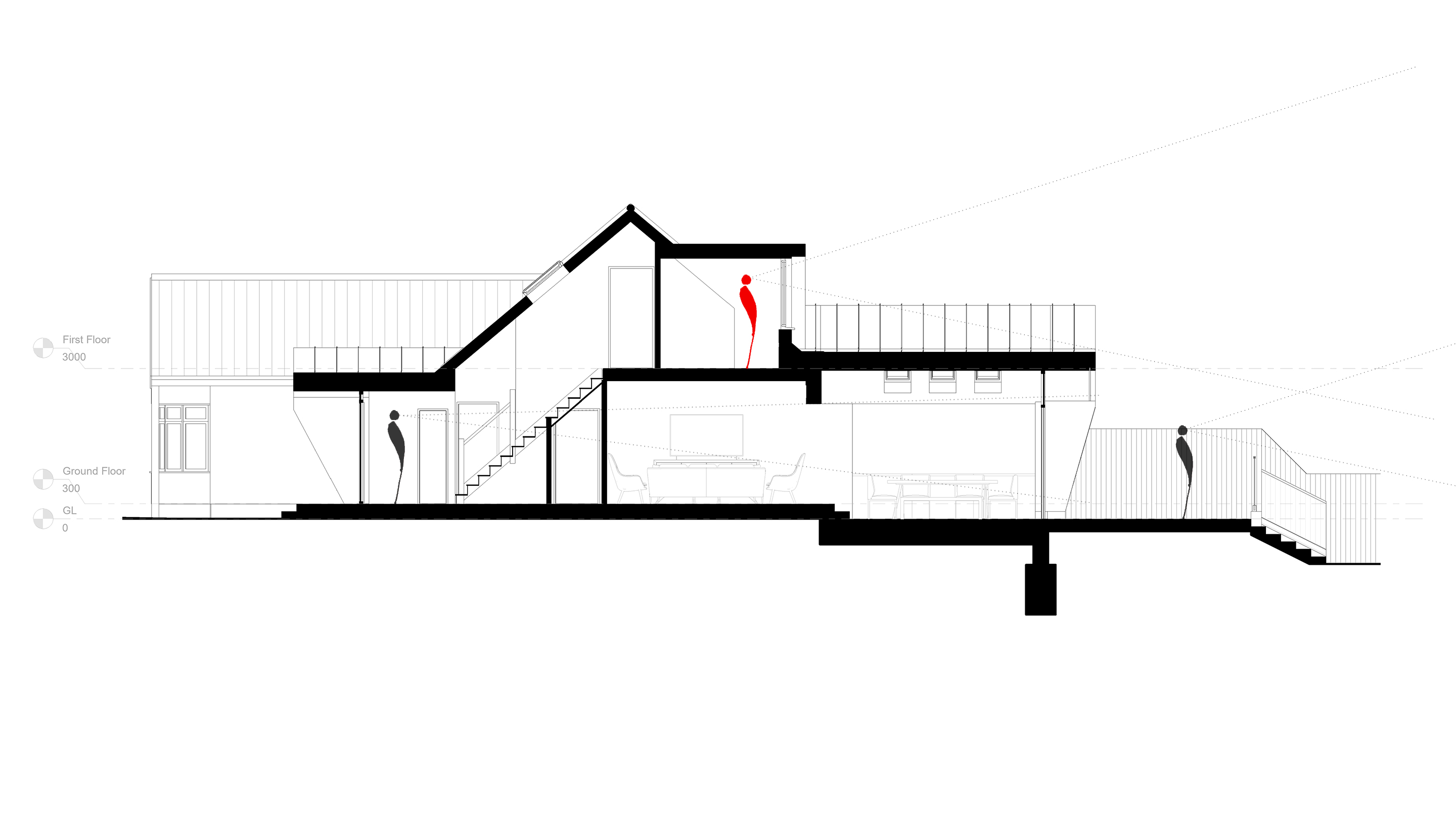 The project is for extension to a semi-detached bungalow, with internal layout reconfiguration converting the bungalow from 2 bed to 3 bed and full refurbishment.

Existing internal layout is very poor with wasted space and with poor relationship of various functions. Main entrance of the existing bungalow is to the side through the alley which is also used to access the rear garden. This has been moved to the front by creating a new porch and lobby on the footprint of existing front extension. The access to the first floor has been moved from the lounge to the new entrance lobby to the front, leading to the bedroom with ensuite.

The new lobby allows for access to various functions of the house and thus connecting spaces. Ground floor contains two bedrooms, one ensuite and family bathroom. The living room is open plan with dining room and kitchen. The dining room and kitchen are in the proposed extension on a lower level to the main bungalow. Following the natural contours of the site and by dropping the finish floor level in proposed extension, the rear garden is visible from the lobby, through living room with views over dining room.

Extension wall facing the garden has two glazed gable ends formed by two vaulted pitched roofs of different sizes, creating views, and bringing light into the building. The smaller roof is over the dining area and larger roof over the kitchen. The dropped floor level and vaulted ceiling in the extension provide the sense of height and volume. The proposed extension is finished in zinc cladding, providing the contrast to render finish of the traditional bungalow.