Our Philosophy

PEOPLE:
At the heart of our design process are people! Our belief is that if a design ignores people, ultimately people will ignore that design. That is why listening to our client's needs and wishes is very crucial, as every project we take on has its own personal meaning and identity. The designs at BDesign7 are not influenced by trends or built according to set standard designs. Our focus of each project is centred at individuality, creativity and high quality.
Architecture is an element within human culture and social organisation to which all people are responding even if they are unaware of it. Over the last few decades we have increasingly become aware of the fact that our buildings, environment and well being are all linked to each other and have a resulting impact on our physical, mental health & sustainability.
Our designs are about making people feel they have some control over their environment, which in turn has a positive affect on well being. A strategically placed window which allows natural sun light to pour into the building, connecting interior spaces to outdoor spaces and allowing the users to interact with the natural environment, are all the factors which makes us feel at peace and enhances our experience of spaces around us.
We are conscious and pay attention to the wider impact of our work on society, it is very important to us that the designs are based on extensive site research. Site orientation and its surroundings are of significant importance, as buildings can easily block views to already existing ones or cast unwanted shadows, that is why right from the start we ensure to work closely with our clients and assist them with decision making as the design is evolving. This might need finding alternative methods like changing the angle of a roof, or strategically placing windows to allow light into the building.
"Our practice is driven by a consistent philosophical approach, rather than followed a repeated, standard or trending design. Everything we do here is for people. Every space we design is for people. As each client has their own individual ideas and needs, every project we undertake is approached with fresh and original concept. We first understand what is that you care about and then create for you a meaningful place."

Basant Chopra, the founder and CEO of BDesign7
ENVIRONMENT:

At BDesign7, we constantly look for new ways to minimise environmental footprint, and design buildings that are sustainable and contribute to their surrounding environment. We believe that working with non-physical materials is crucial in the world of architecture. The sunlight, the wind, the colours of nature, all of which are essential and when used intelligently can create beautifully designed and sustainable spaces. Natural light, in particular is the main material that we always work with at every project.
The colours of nature are also used cleverly to minimise environmental footprint, and deliver an experience to its users. City parks, living walls and rooftop gardens are designed to increase a sustainable ecosystem in urban spaces, improve air quality and help with reducing heat flows. Innovative technology, such as photovoltaic panels, ground source and air source heat pumps are yet another options, used to make our buildings more sustainable.
"Good architecture provides a shelter. Great architecture provides a shelter and awakes the sentiments in people, it's about the experience, well-being, and every possible feeling that rush through us when we are in a designed space."
Basant Chopra, the founder and CEO of BDesign7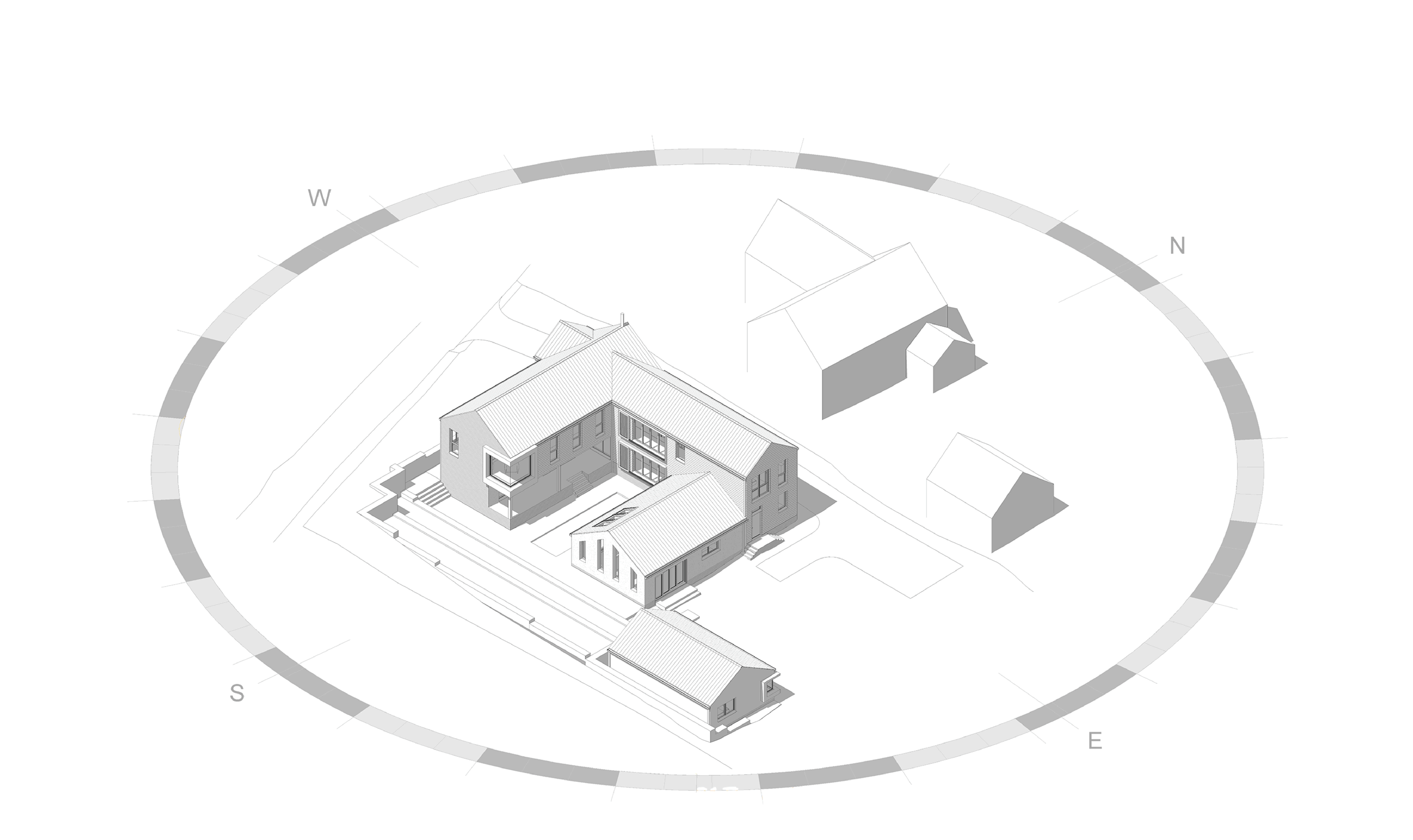 CREATIVITY & INNOVATION:

Each member of BDesign7 team brings different skill sets to the designing table. Each one of us coming from different part of the world, with different cultures and views. Such diversity brings more knowledge, innovative thinking and creative ideas, all of which means working better to deliver finished project.
BIM technologies are used for all of our projects, this allows us to be innovative and visualise our projects in 3D from the concept stage. We are able to carry out real life light simulations, apply materials and finishes to our designs which then enables us to create fully considered buildings and spaces for our clients. Renderings are used from concept stage along with drawings, all of this means our clients can be confident that when they are shown renderings, they will represent the final building right through to the tiniest detail. BDesign7's individual approach to every project means clients can be confident that their needs are met at every step of the way of the design process.