TYPE: Commission

CLIENT: Private (indirect)

SIZE: 144 Dwellings

PROGRAMME: Masterplan

COLLABORATORS: -

PROJECT LEADER: Basant Chopra

STATUS: Planning Consent Granted

LOCATION: Marden, Kent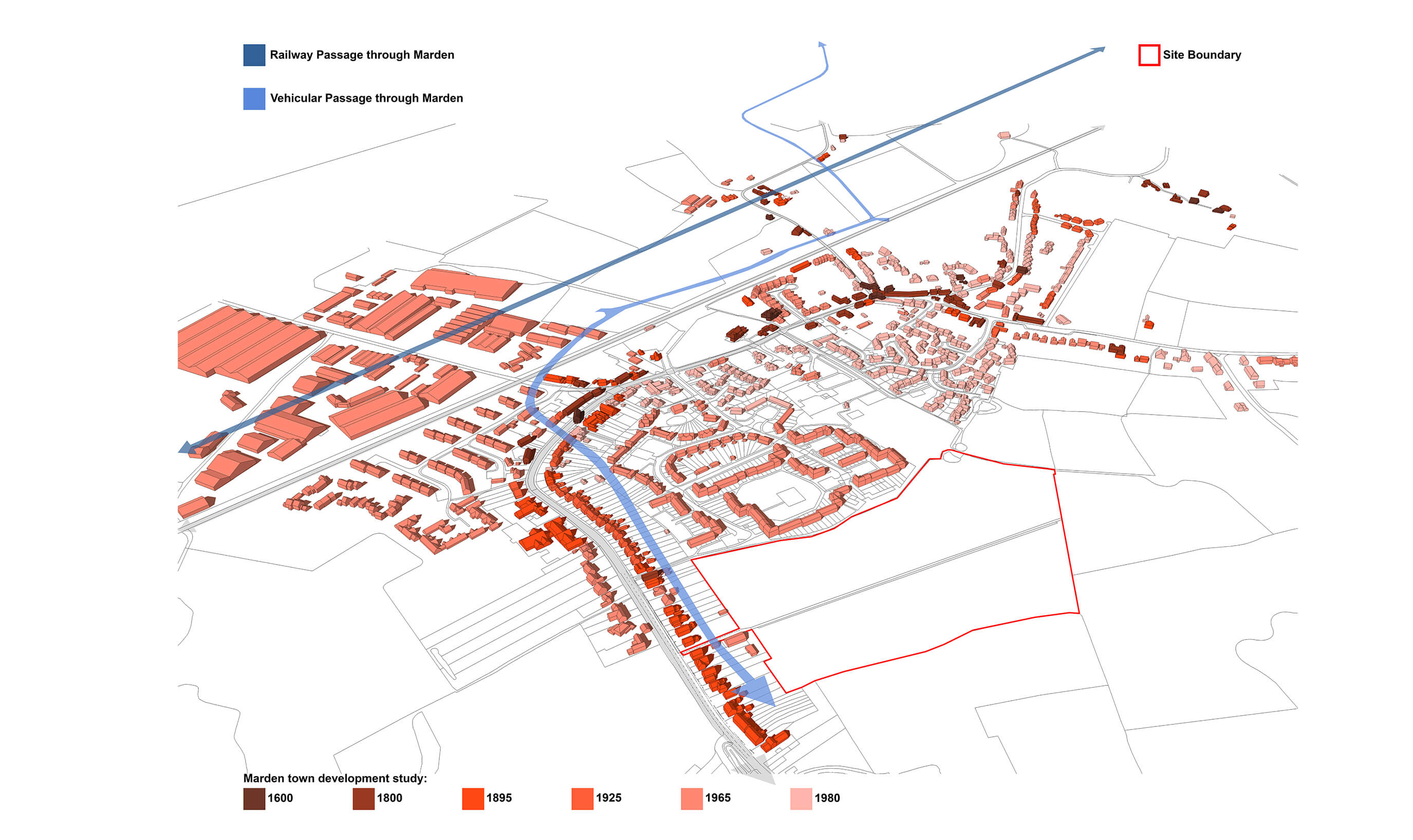 The scheme was design with a view to make the proposed development part of the natural and organic growth of the village. The proposed masterplan takes its references from Marden and surrounding towns and villages. There are three distinctive character areas created within the development called - The Street, Village Green and The Orchard. Bdesign7 Ltd was subcontracted to produce the design and architecural information for the application.