TYPE: Commission

CLIENT: Private

SIZE: 450sqm

PROGRAMME: Residential

PROJECT LEADER: Basant Chopra

STATUS: Planning Consent Granted

LOCATION:Brentwood, Essex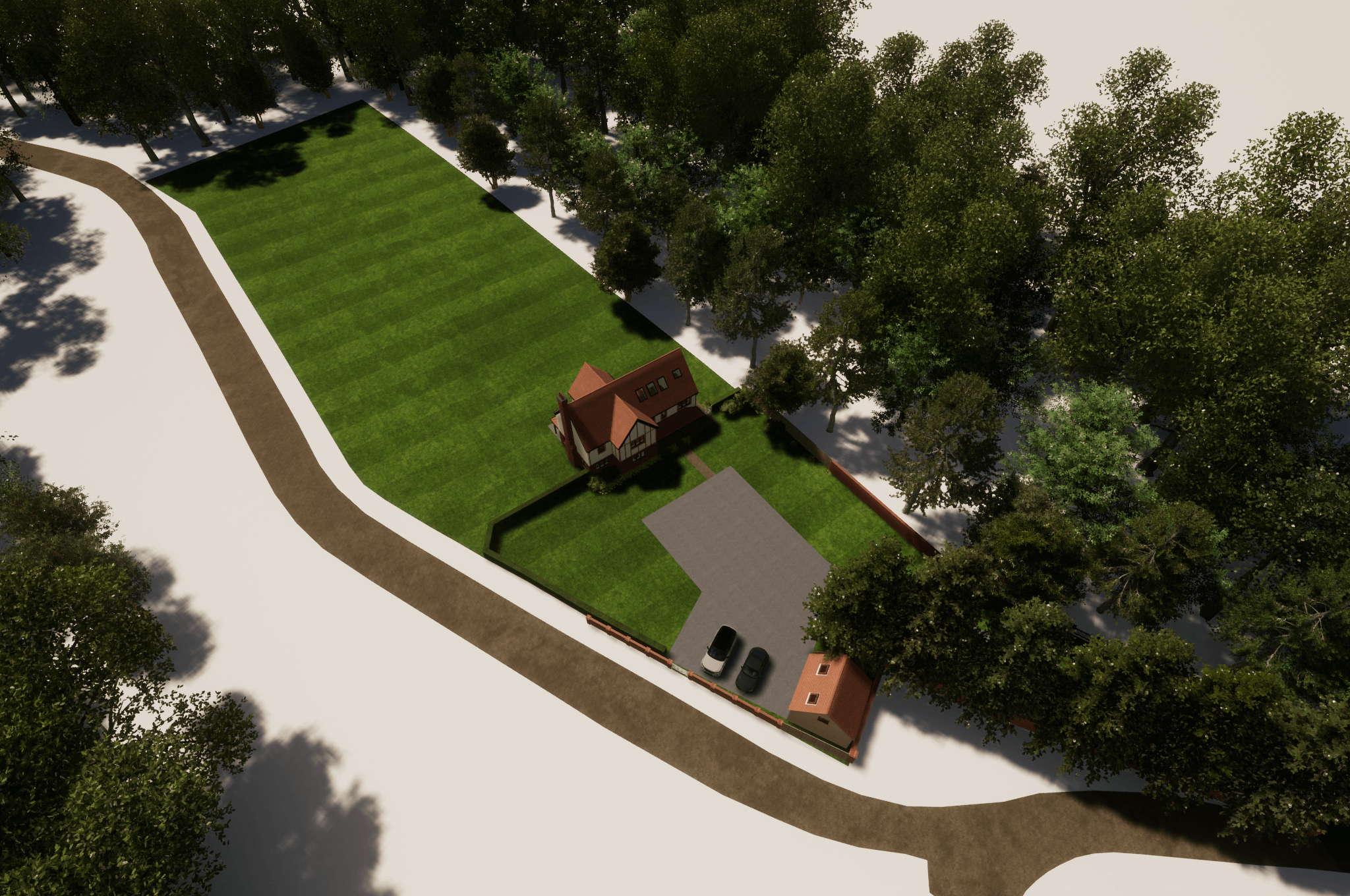 The proposed replacement dwelling is in green belt, where the existing property along with some of the out buildings are to be demolished. The area from the existing outbuildings is added to the replacement dwelling. The architectural language of the proposed house follows traditional Essex design principles and details of the existing building. Proposed dwelling has been relocated on site in order to maximise solar gain from south facing garden, and create a focal point from the entrance into the site. The ground floor contains a study, play room and a large open plan living room, dining room and kitchen with views to the South facing garden and the woodland. The basement contains a cinema, games room, utility and plant room. The first floor contains three bedrooms, with the master suite. The master bedroom has double height vaulted ceiling and a large window with views to the garden, upper floor contains a bedroom and a den area.